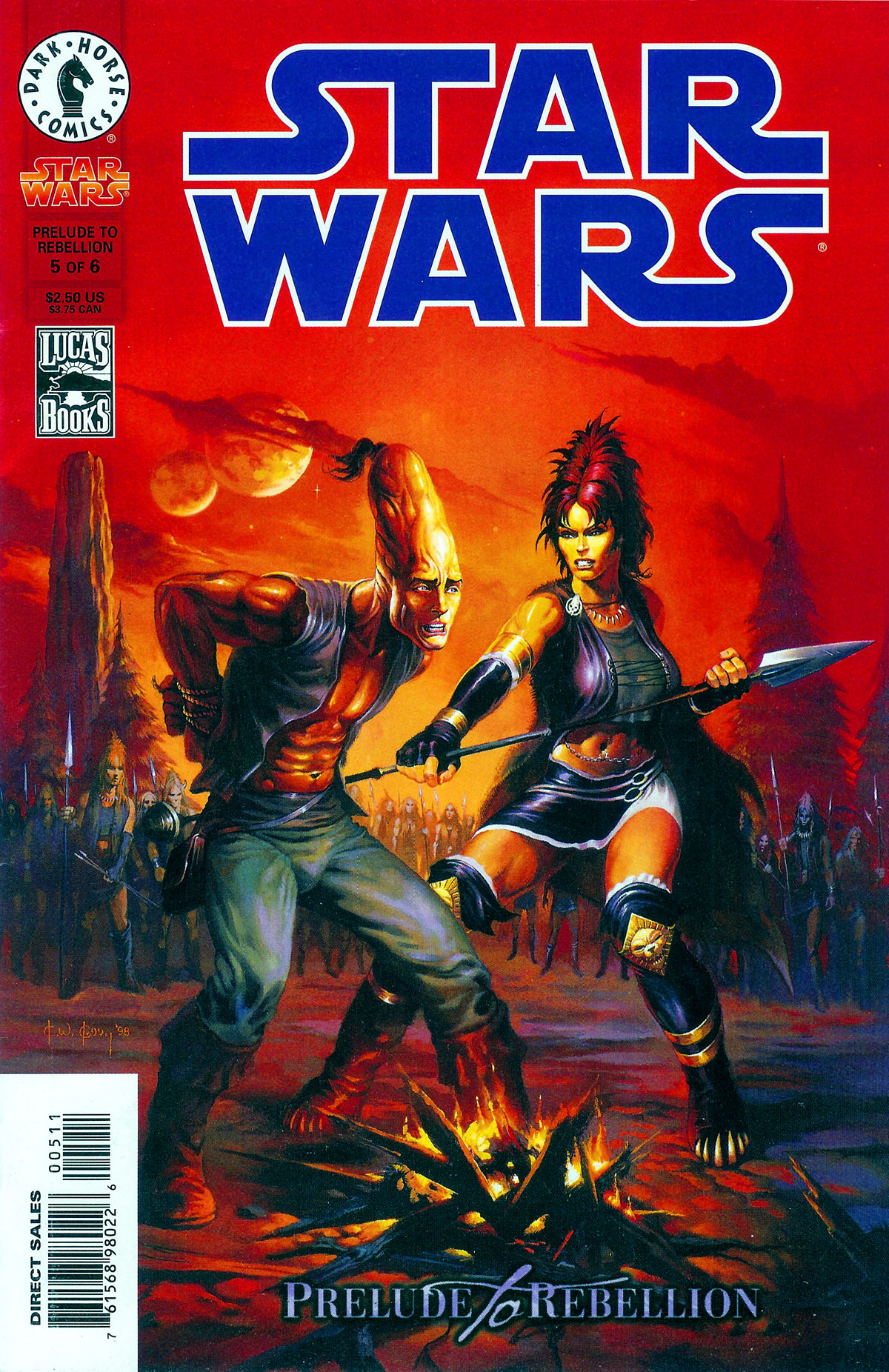 Title: Vow Of Justice
Writer: Jan Strnad
Artist: John Nadeau
Series: Star Wars: Republic (Backup story in Star Wars #4-6)
Rating: ****
Publisher/Copyright: Dark Horse Comics, 2000
Vow Of Justice is a tale that ran as a backup feature in issues four through six of Dark Horse's ongoing Star Wars comic, later retitled Star Wars: Republic. It was included in the trade paperback collection Prelude To Rebellion, and was reprinted in Star Wars Omnibus: Rise Of The Sith.
This story features a much younger version of Ki-Adi-Mundi as a recently-knighted Jedi returning to his home planet of Cerea for the first time to end the reign of a local warlord who had terrorized the region before Ki-Adi-Mundi's departure for the Jedi Temple. What he finds on arrival, though, is not what he expected….Can the newly minted Jedi Knight hold true to the Jedi ways, or will he allow the Dark Side a foothold by taking vengeance on the raiders for their persecution of his family?
This shorter tale isn't as problematic as the main story, even if it is fairly predictable in its conclusion. Definitely worth tracking down, especially if you're a fan of Ki-Adi-Mundi. This story is set thirty-five years before The Phantom Menace, or sixty-seven years before A New Hope.
CONTENT: Mild violence. Mild profanity. Mild sexual innuendo, including a few scantily-clad characters.